Marina Xenos
March 5, 1947 – August 15,2021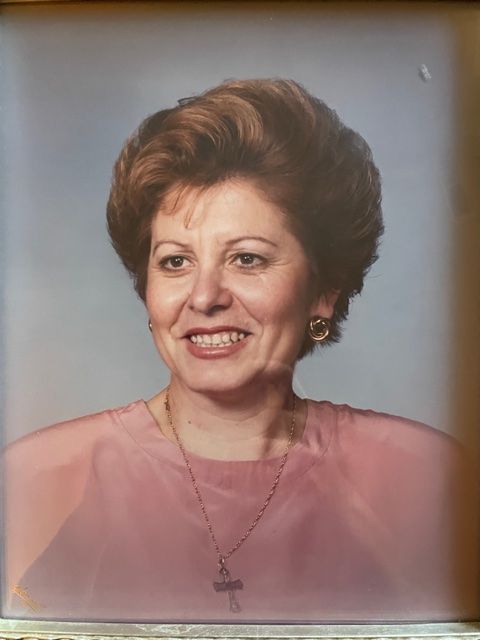 Marina Xenos, (nee Triantafillou), 74, of Palos Hills, passed away peacefully on August 15th, after a three year valiant battle with cancer. She leaves behind her children, Marietta (the late Michael) Igoe, Helen (Themis) Raftis, and Nick Xenos as well as her grandchildren Paul and Marina Raftis. Marina was born in Zakynthos, Greece, one of six children. There, she met her husband Dennis. Together they immigrated to the United States, which they were so proud to call home, and made a beautiful life for themselves and their children. Marina was a member of Saints Constantine and Helen from the Stony Island days. All three of her children attended Koraes where Marina met and became close with so many people who shared her common background. Those friendships endured and Marina was so loved by so many. She was a wonderful friend, so she had wonderful friends. She never said no to anyone and helped whenever and wherever she could. She was active in the church, a member of Philoptohos and the choir for years. Marina was known in her circle for being a phenomenal cook. We all looked forward to eating anything that she made because there was no doubt it would be delicious. She loved to entertain, and gathered her friends often, for dinners, holidays, watching the Bulls. She frequently had card nights with her besties and boy did she love to gloat when she won! She was an avid gardener, who couldn't understand why her daughters didn't have a green thumb. She could talk to anyone about anything and loved learning new information. It was her great joy to discuss politics and economics when she could and welcomed opposing views. Marina's family was everything to her. She will be missed by them dearly and always cherished and remembered with so much love. She is at peace now rejoined with her loving husband Dennis, and her son-in-law, Michael. The Visitation for Mrs. Xenos will take place Wednesday August 18th at The Palos Gaidas Funeral Home, 11028 South Southwest Highway Palos Hills Illinois 60465 (Next to McDonald's). From 4:00 PM to 9:00 PM with the Trisagion Service at 6:30 PM. Friends and family asked to meet Thursday morning 9:45 AM directly at Sts. Constantine & Helen Greek Orthodox Church 11025 South Roberts Road Palos hills 60465 for the 10:00 AM Funeral Service. Marina will be laid to rest alongside her beloved Dennis at Bethania Cemetery of Justice. Orrico Kourelis Funeral Services Inc. entrusted with all arrangements. For information please call 815/462-0711 or 815/260-0668.
August 19, 2021 – 10:00am cst
The live stream will begin about 10 minutes before the service starts. Please press the play button in the player above. You will see a screen stating that the live stream will begin shortly along with some soft music to make sure your speakers are working properly. Once the stream has ended, the video will be available to view once it has been uploaded. We recommend using Google Chrome, Safari, Firefox or Microsoft Edge web browsers. Internet Explorer may not work due to Microsoft's discontinued support of the browser.