Carol Ann Corcoran
June 4th, 1943 – December 28th, 2022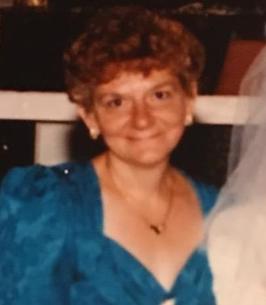 Carol Ann nee Sturba, Corcoran, 79, December 28, 2022, longtime resident of the Southwest Side of Chicago-Clearing neighborhood. Beloved wife of the late Donal F. Corcoran; loving mother of Mary (Michael) Rymek, Daniel W. Corcoran, and Carol Marie Corcoran (Matthew Clifford); cherished grandmother of Katlin and Bradley Rymek; devoted daughter of the late Edward and Gladys Sterba (Valvoda); dearest sister-in-law of the late Margaret Cloney and the late Kathleen Corcoran; fond aunt of Mary (Dan) Lunk, Kathy Nelson (Vince Quinn), Theresa (Tommy) Cronin, and the late Thomas Cloney.
Services at CENTRAL CHAPEL, 6158 S. Central Ave., Chicago, IL, where family and friends will gather on Friday, January 6th, 2023, from 4 to 8 p.m. Funeral Saturday, January 7th, 2023_Chapel prayers 9:15 a.m. Funeral Mass St. Symphorosa Church, 10 a.m. Burial: St. Mary Cemetery Evergreen Park, Illinois
Please visit CAROL ANN CORCORAN BOOK OF MEMORIES. To express your thoughts or memories in the online guest book, visit www.chapelc.com or www.facebook.com/centralchapel. Info., 773 581 9000.
January 7, 2023 – 10:00am cst
The live stream will begin about 10 minutes before the service starts. Please press the play button in the player above. You will see a screen stating that the live stream will begin shortly along with some soft music to make sure your speakers are working properly. Once the stream has ended, the video will be available to view once it has been uploaded. We recommend using Google Chrome, Safari, Firefox or Microsoft Edge web browsers. Internet Explorer may not work due to Microsoft's discontinued support of the browser.