Dolores Loomis
November 20,1941 – August 24, 2022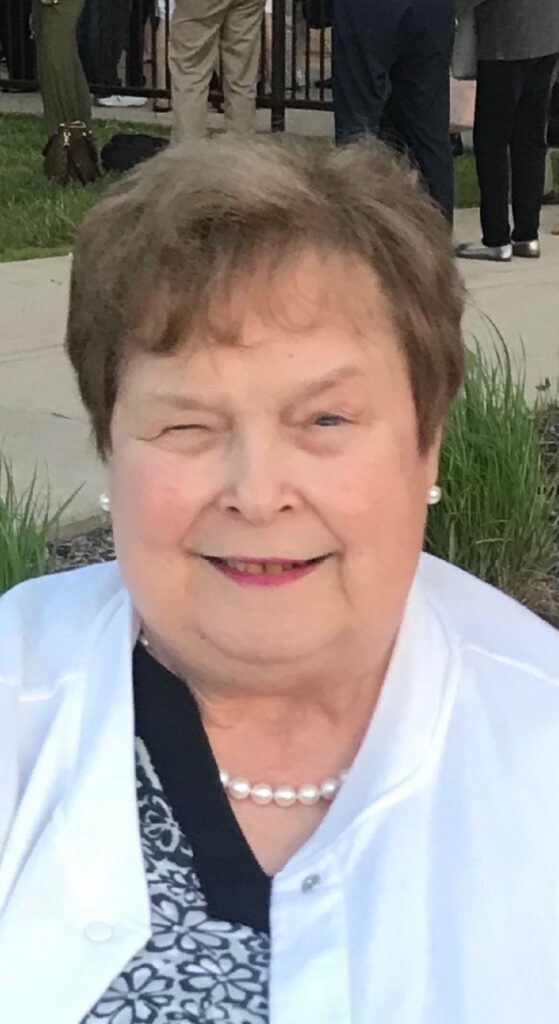 Dolores M. Loomis, 80, of New Lenox, Illinois passed from our hands into God's loving arms on August 24, 2022. Our family takes comfort in knowing that she will now be free from the pain and suffering she faced these last few years. Dedicated wife to her late husband James M Loomis, cherished mother to Kellyann Duvall, Colleen L. Staniszewski and Kathleen Loomis, beloved mother-in-law to James P. Duvall and Joseph Staniszewski, a very special grandmother to James C. Duvall, Delaney R. Duvall, Jessalyn M. Staniszewski, Nicholas J. Staniszewski and Matthew A. Staniszewski.
Before marrying, Dolores was a beautician but being a devoted wife and mother was her career of choice. Dolores was a wonderful and loving mother who gave her all to her family. Anyone that knew her knew they could count on her. Dolores was a social person who loved to dance and was always a lot of fun to be around. A witty comment or joke was enjoyed by anyone that spent time with her. She was a very creative person who took great joy in making Christmas crafts for her friends and family. We will never have a Christmas that doesn't show her love for the season in every ornament we place that was made, purchased or inspired by her. In her later years she spent many hours ordering supplies and making jewelry. If she loved you, you have a piece of her. Her greatest accomplishment though was her grandchildren and her time with them. She loved a good game of UNO or pick up sticks. Always there to offer advice or just listen. Our hearts are broken, and we will never be able to fill the space left behind by her, but we take comfort in knowing that she has been reunited with her beloved husband and her mother. She leaves behind a legacy of love for her family and friends to cherish. She will be missed but will live forever in our memories as a great mom and an even better grandmother. All arrangements entrusted to Orrico Kourelis Funeral Services Inc. for information please call 815/260-0668 or www.orricofuneral.com
September 7, 2022 – 11:00am cst
The live stream will begin about 10 minutes before the service starts. Please press the play button in the player above. You will see a screen stating that the live stream will begin shortly along with some soft music to make sure your speakers are working properly. Once the stream has ended, the video will be available to view once it has been uploaded. We recommend using Google Chrome, Safari, Firefox or Microsoft Edge web browsers. Internet Explorer may not work due to Microsoft's discontinued support of the browser.