Judith "Judy" Marie Arrigo
August 16, 1940 – December 29, 2022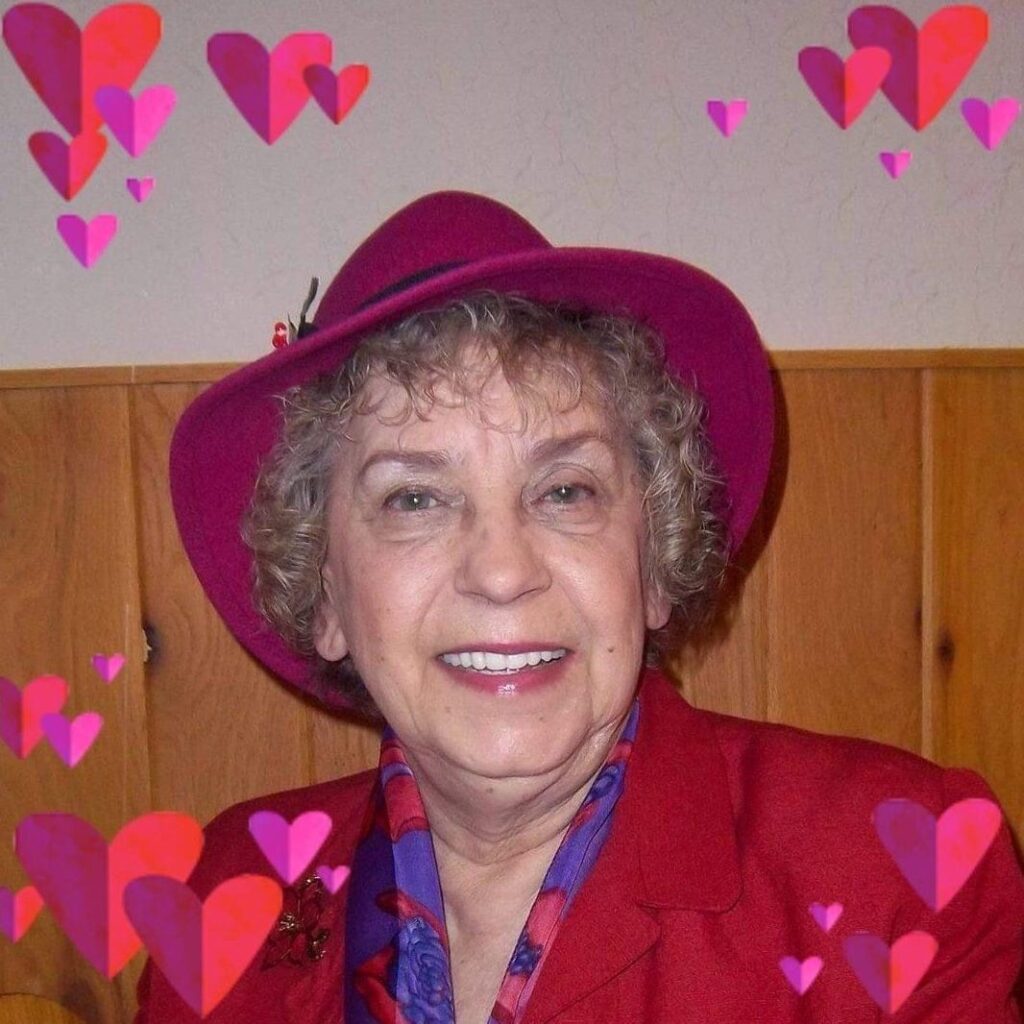 Judith Marie Arrigo (82) stepped peacefully into loving eternity with family at her side the evening of December 29th, 2022. She is survived by her four children: Carmen James (Karen) Arrigo, Christy Ann (Randy) Rus, Susan Marie (Earl) McLain and Dawn Marie Callahan. Sisters: Janet (late Charles) Christopher and Vicki (Brad) Spear. Loving aunt to many nieces and nephews. She is also the proud grandma of her beloved grandchildren: CJ (Colleen) Arrigo, Samantha Wodopian, Adam Smith and Joseph Callahan and great-grandma, or GiGi, to Elsie Wodopian and Nolan Arrigo. She is preceded in death by her parents Helen Mary Szulczynski (nee Kaczor) and Thaddeus John Szulczynski and her beloved brothers, the late Robert (Joann) Szulczynski and Bernard Szulczynski. Mom dedicated 31 years of service to MacNeal hospital until she retired in 2006. She made many friends there over the years, some that became like family. She enjoyed parties, weddings and picnics with her work family and was a real ringer on her MacNeal bowling team! She also tried her hand at wedding photography during those years and is responsible for wedding day memories that will live on through her pictures. Mom loved to travel and see new things and enjoyed adventures with her sister Janet, and other friends and family, through the years. After she retired, she enjoyed outings with her Red Hat friends, was an active participant in park district trips and activities, liked gardening, but most of all, loved spending time with her family. She especially loved any opportunity to spoil her grandchildren and great-grandchildren. They will carry with them special memories created for each of them, that will keep her memory alive long after her passing. Mom loved to sew most of her life and was amazingly talented. We were all blessed with hundreds of Halloween costumes, matching outfits, quilts and even clothes for an entire wedding party once. She loved going to the movies and watching all her favorite shows. A recent movie or show was always a topic of conversation when chatting with mom. You also knew to not call when a favorite was on unless it was during a commercial! She loved helping others and we, to this day, probably don't know all the people she touched, in one way or another, in her 82 years. Her passing creates a hole in the hearts and lives of so many, but we know she will live on in the memories she lovingly created for us all. We love you, Mom. Orrico Kourelis Funeral Services Inc. entrusted with all arrangements.
January 14, 2023 – 12:30pm cst
The live stream will begin about 10 minutes before the service starts. Please press the play button in the player above. You will see a screen stating that the live stream will begin shortly along with some soft music to make sure your speakers are working properly. Once the stream has ended, the video will be available to view once it has been uploaded. We recommend using Google Chrome, Safari, Firefox or Microsoft Edge web browsers. Internet Explorer may not work due to Microsoft's discontinued support of the browser.