James P Mackey
July 12, 1948 – January 31, 2021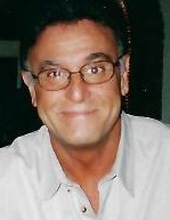 Beloved life partner of Diann M. Kelley, her children Genevieve and Jacqueline (Chris) and her grandchildren Reese and Jonathon.
Loving son of the late John and Yola (nee Fantin) Mackey.
Dear brother of Jan (Denny) Martin, John (Linda) Mackey, Mike (Laura) Mackey, Paul (Vicki) Mackey, and Paula (Bill) Sherick.
Fond uncle of many nieces and nephews.
Cherished companion of his dog, Frankie.
54-year member of IBEW Local #134 and former Chief Steward at McCormick Place.
February 13, 2021 – 10:30am cst
The live stream will begin about 10 minutes before the service starts. Please press the play button in the player above. You will see a screen stating that the live stream will begin shortly along with some soft music to make sure your speakers are working properly. Once the stream has ended, the video will be available to view once it has been uploaded.