Martin M. Joyce
November 30, 1940 – May 10, 2022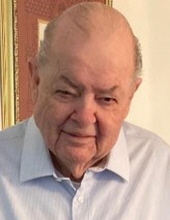 The death has occurred of Martin M. Joyce, on May 10, 2022. WAY Loved husband of Charlene Joyce (nee Quinn). Son of the late John and Kathleen Joyce (nee Cunningham). Revered Dad to Michael Joyce (Sharon) and Kathleen Joyce. Grandpa to two fine grandchildren that he loved so much, Quinn Joyce (Anja) and Keegan Joyce. Awesome brother of Patrick Joyce (Maureen), Mary Luzzo (the late James) and Kathleen Johnston (Robert). Treasured brother-in-law to Dennis and Teresa Quinn and Patricia Quinn (the late Edward). Extremely proud Uncle to such wonderful nieces and nephews. "Present at Death, James Fouhy."

Visitation Friday, May 20, 2022, 3-8 p.m.
May 21, 2022 – 10:00am cst
The live stream will begin about 10 minutes before the service starts. Please press the play button in the player above. You will see a screen stating that the live stream will begin shortly along with some soft music to make sure your speakers are working properly. Once the stream has ended, the video will be available to view once it has been uploaded. We recommend using Google Chrome, Safari, Firefox or Microsoft Edge web browsers. Internet Explorer may not work due to Microsoft's discontinued support of the browser.