Pamela Jean Katsivalis
August 3, 1960 – January 27, 2022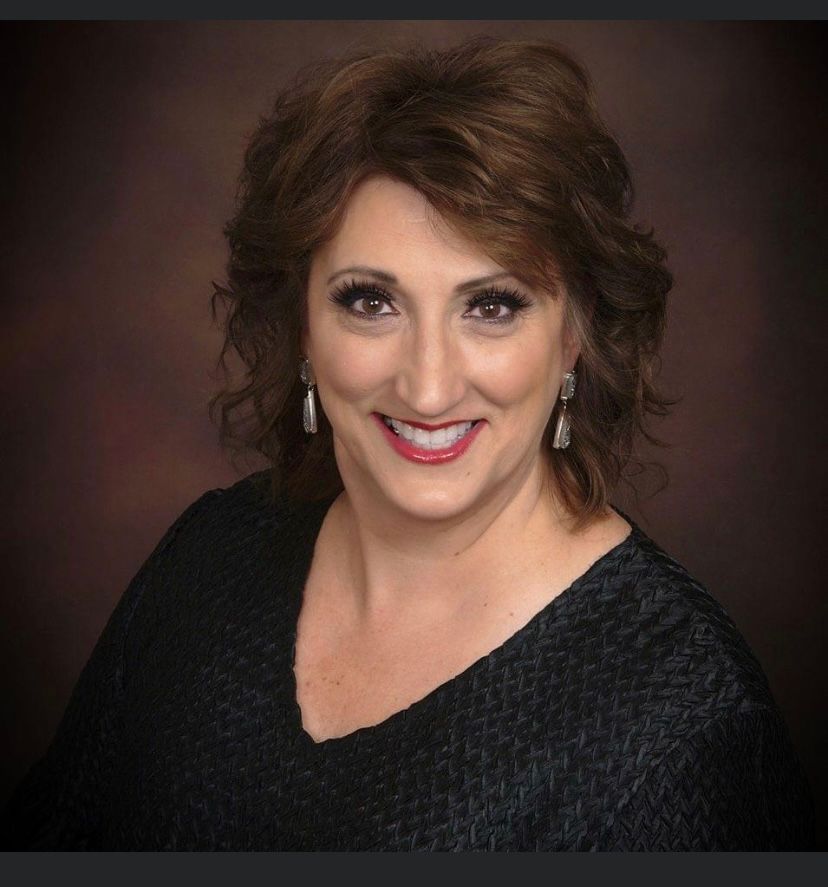 Pamela J. Katsivalis, sixty-one of Oak Lawn, IL passed away Thursday, January 27th. Loving and caring wife of Larry Gouwens. Dearest daughter of the late Nick and Katherine Katsivalis (nee Georgopoulos). Fond sister of Steven Katsivalis and cherished sister-in-law of Bessie Katsivalis. Devoted aunt to Katherine and Nicholas Katsivalis. Caring step-mother of Ben (Gina) Gouwens, Karen (Nicholas) Blevins, Natalie Gouwens, and Elizabeth (JR) Dunwell. Sweetest godmother to Amanda (Eric) Vance, Jordan Bromberg, and Jack McInerney. Cherished cousin and exceptional friend to many from all corners of her life. To understand the legacy that Pammy leaves behind, one has to appreciate the depth of love and devotion she had for her family. This began at a young age when she cared for her baby brother Stevie and paved a way forward for both of their futures. She was fearless, tenacious, and unwavering in her desire to succeed for both herself and others. In the words of her brother, she was an "awesome" daughter whose love for her parents carried them through the toughest of times. She made sacrifices and performed countless acts of service for all her family, expecting nothing in return. She had a strong desire to ease the struggles of others, and in this she was truly talented. There was very little in life Pammy couldn't do, and the two people who benefited from this the most were her niece and nephew who owe her everything. She was their tutor, interview prepper, jewelry dealer, wedding planner, realtor, secret keeper when Mom and Dad just didn't need to know, and so much more. Pam's compassion for others extended to her friendships. At Elmhurst College, she and her roommates founded the Delta Raw Deal "sorority" and remained steadfast in their friendships decades after graduation. She spent twenty-seven years with Southwest Airlines performing every position just shy of flying the plane herself, and it was there she created friendships with enough laughter and incredible stories to fill hours of conversation. It was also at Southwest where Pam met the love of her life, Larry. Larry – the sweet man who would work all of his shifts and then run to pick up work on Pam's side of the airport, just to spend time with her. He made Pam feel incredibly loved and special. He was her best friend and the person she could let her guard down in front of. Through him, she experienced marriage and received the same sacrificial love she so endlessly provided others. Through her marriage, she found the strength to battle cancer, provide for her parents, excel in her multiple careers, and every so often, relax during their beautiful travels. Pam was truly a one-of-a-kind spirit. This is why her loss is particularly devastating. Pam was resolute in her faith in God. She found comfort in her patron saint, Panagia, the Virgin Mary. What brings comfort now is knowing her beautiful soul is in the arms of the saints as well as her father, grandparents, aunts, and uncles who went before her. Her memory and the love she spread to others will remain eternal.
Visitation will take place Wednesday, February 2nd from 3PM to 8 PM at Maher Funeral Home, 17101 71st Ave, Tinley Park, IL 60477. Friends and family are asked to join at Sts. Constantine & Helen Greek Orthodox Church, 11025 South Roberts Road Palos Hills Illinois 60465 for funeral services on Thursday, February 3rd at 9 AM. Masks must be worn at all times and social distancing is still in place. Orrico Kourelis Funeral Services Inc. handling all arrangements. Interment at Evergreen Cemetery. In lieu of flowers, donations will be made in Pammy's name to Sts. Constantine & Helen Greek Orthodox Church. For information: (815) 462-0711 or (815) 260-0668 or www.orricofuneral.com
February 4, 2022 – 10:30 am cst
The live stream will begin about 10 minutes before the service starts. Please press the play button in the player above. You will see a screen stating that the live stream will begin shortly along with some soft music to make sure your speakers are working properly. Once the stream has ended, the video will be available to view once it has been uploaded. We recommend using Google Chrome, Safari, Firefox or Microsoft Edge web browsers. Internet Explorer may not work due to Microsoft's discontinued support of the browser.