Robert J. Ishmael
Tuesday, April 22nd, 1941 – Sunday, June 12th, 2022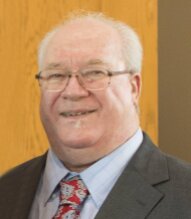 Robert J. Ishmael, age 81, US Army Veteran. Loving father of Sara Ishmael, Matthew (Kelly) Ishmael, Marcia Ishmael, and Jonathan (Beth) Ishmael. Cherished grandfather of Robert Ishmael-Davis, Faith Gallant, Ethan Gallant, and Eva Ishmael. Dearest great-grandfather of R.J. Ishmael-Davis. Married 34 years to Gloria Ishmael-Aten. Devoted son of the late John "Pop" and Vina Sarah "Mom" Gottman. Son to his birth parents the late Robert and Lena Ishmael. Dear brother of the late David and the late Steven Ishmael. Dearest uncle of many nieces and nephews.
Dedicated employee of over 30 years of Illinois Central Gulf and Canadian National Railroad. Upon his retirement in 2003, Robert became a friend and an encourager to those who needed it most. He was also frequently bringing smiles and laughter to all.
Visitation Thursday, June 16, 2022 from 10:00 a.m. – 12:00 Noon with a Funeral Service to follow at 12:00 Noon at Colonial Chapel, 15525 S. 73rd Ave. (155th/Wheeler Dr. & Harlem) Orland Park, IL. Interment with Military Honors to follow at 2:30 p.m. at Abraham Lincoln National Cemetery, Elwood, IL.
June 16, 2022 – 12:00pm cst
The live stream will begin about 10 minutes before the service starts. Please press the play button in the player above. You will see a screen stating that the live stream will begin shortly along with some soft music to make sure your speakers are working properly. Once the stream has ended, the video will be available to view once it has been uploaded. We recommend using Google Chrome, Safari, Firefox or Microsoft Edge web browsers. Internet Explorer may not work due to Microsoft's discontinued support of the browser.