Virginia M. Munoz
May 20, 1931 – June 1, 2023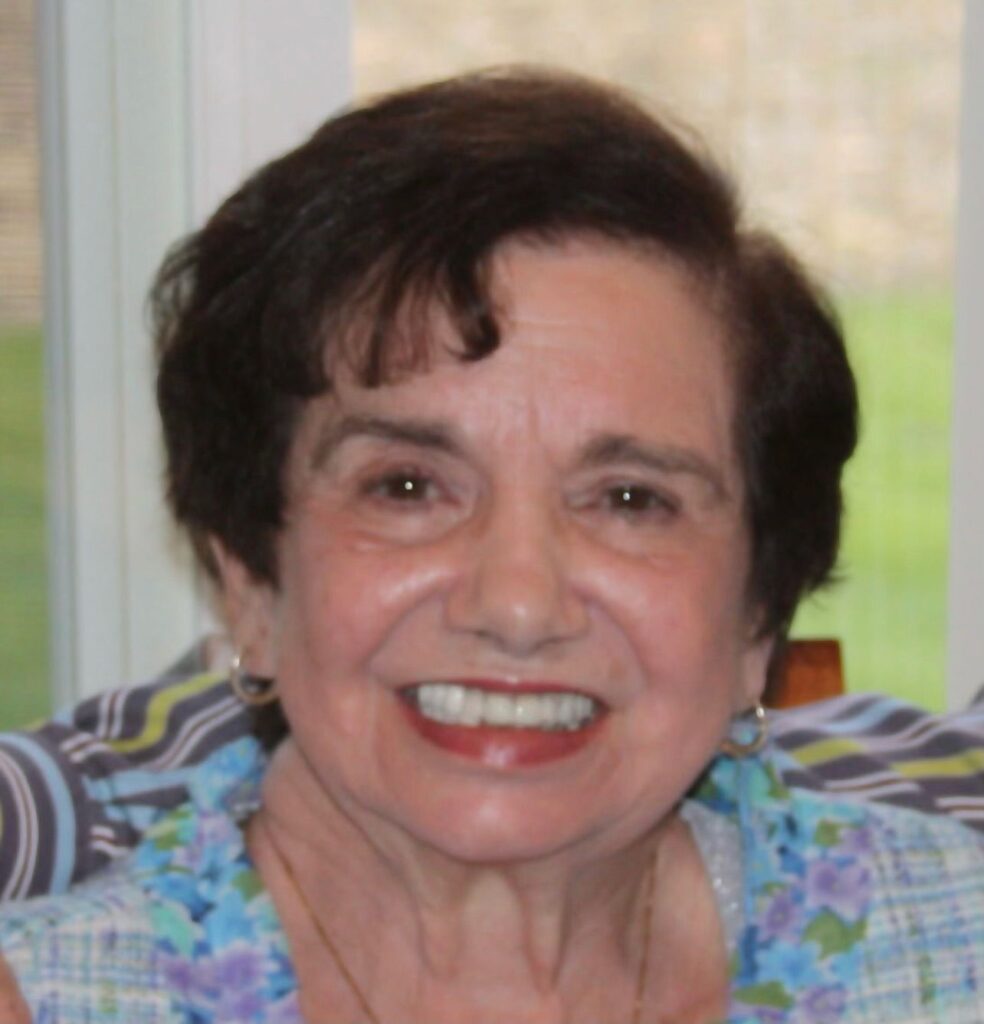 Virginia M. Munoz (nee Abreu), "Nina", age 92, passed away June 1, 2023. Devout catholic and proud American citizen. Born on "Finca Galindo", her family sugarcane farm located in the Cienfuegos Province of Cuba on May 20, 1931. Beautiful daughter of the late Secundino V. and the late Mercedes Abreu. Adored sister of the late Wilfredo, the late Mario, the late Juan, the late Rodolfo (Berta), and Sergio. Devoted wife of the late Tomas T Munoz, M.D. They married and left Cuba in 1956, moved to the United States with husband that accepted a Medical Fellowship at Presbyterian-St. Luke's Hospital. Return to Cuba was prevented by the revolution. She embraced her new country and the liberty it protected. Loving and selfless mother of the late Virginia C. Martinez (Fernando), Thomas Munoz (Jacquelyn Vanderbok), the late Frank L. Munoz, DDS (Lucille Sapienza), Patricia Zulanas (the late Raymond), Edward C. Munoz, the late Michael P. Munoz, Maria I. Murawski (Jonathan) and Ricardo M. Munoz (Jennifer Toohey). Beloved grandmother of Tristan Martinez (Brandi), Matthew Martinez (Stephanie), Rebecca Greiner (Collin), Lia King (William), Thomas Munoz, Adriana Grzebielucha (Brad), Raymond Zulanas II (Taylor), Nina Zulanas, Alyssa Murawski, and Ricardo T. Munoz. Spirited great grandmother of Sloan, Henry, Sophia, Tessa, Kyla, Vera, Francesca, Josefina, Viviana, Theo, Raymond III, and Virginia. Cherished aunt and caring friend to many. She was loved by the friends of her children that enjoyed her cooking and the welcoming atmosphere of the Munoz household. Nina will be remembered for her loving heart, catholic faith, delicious cooking, humor, generosity, love of music, old fashioned values, patriotism, grace, and beauty. She will be greatly missed by her family and many friends. Orrico Kourelis Funeral Services Inc. entrusted with all arrangements.
June 19, 2023 – 12:00pm cst
The live stream will begin about 10 minutes before the service starts. Please press the play button in the player above. You will see a screen stating that the live stream will begin shortly along with some soft music to make sure your speakers are working properly. Once the stream has ended, the video will be available to view once it has been uploaded. We recommend using Google Chrome, Safari, Firefox or Microsoft Edge web browsers. Internet Explorer may not work due to Microsoft's discontinued support of the browser.